10 Tips to Become an Elite Shooter in NBA 2K23?
Do you want to be a top-tier shooter in NBA 2K23? If so, we've got you covered! Our guide will provide 10 essential tips to help you become the best shooter possible. Learn all the tricks and secrets to becoming an elite shooter in NBA 2K23! Get ready to be the top-tier shooter you've always wanted to be - get started now!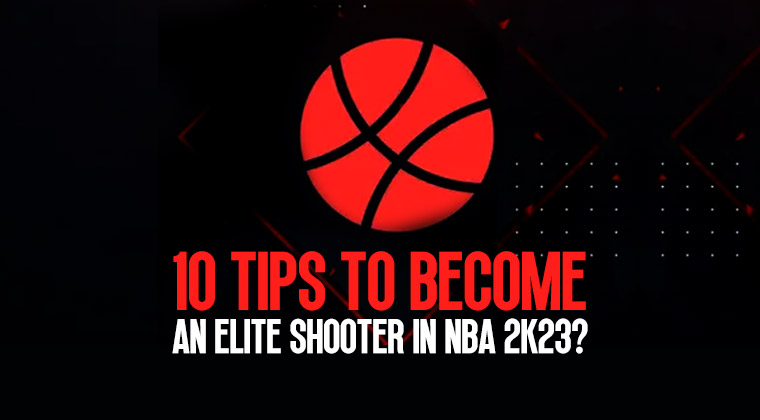 Tip 1. Optimize Settings and Release Timing
Our first tip is to check your settings and your Release Timing. With NBA 2K23, they added the feature of setting your release timing to "very early", "early", "late", or "very late". While this is a personal preference, most experienced players recommend setting it to either "early" or "late". This won't affect your jump shot speed, so don't worry about making it too fast or too slow. It's just about when you release the button, so find what feels most comfortable for you, and you'll see more greens.
Tip 2. Different Shot Speeds
The second tip is to understand the different shot speeds. NBA 2K23 is different in that shots have different speeds. For instance, if your player is tired, your jump shot will be slower. Additionally, if your shot is getting contested, the release of your shot will be quicker. This simulates real life, where you might try to get the shot off quickly to avoid a shot blocker. So keep this in mind when you're shooting; it will help you green more shots.
Tip 3. Find Shot Cue
The third tip is to find a shot cue. Many people shoot off memory, but this can be detrimental if your shot is affected by fatigue or a bad catch animation. Instead, watch the hands. Follow them until you find a visual cue that fits your jump shot. This could be when the hands reach forehead height, the top of the head height, or pass by the player's face. This will help you be more consistent and still green your shots even when your shot is affected by fatigue or a contested shot.
Tip 4. Check Hot Spots
The fourth tip is to check your hot spots. There's no badge to amplify the effects of a hot spot on the court, but it will still make it easier to green shots. To check your hot spots, go to your roster, go to stats, click R3, and then click down the right stick. This will show you what hot spots you have, what's hot, what's cold, and what's neutral. Shoot from these spots to get your hot spots, and you'll green more shots.
Tip 5. Set and Animations Right
The fifth tip is to check your settings and animations before playing. For some reason, your animations randomly get reset to default this year. So ensure you check them before every game so you don't get stuck with a default jump shot.
Tip 6. Rhythm and Momentum
The sixth tip is to understand rhythm and momentum on 2K. Many people don't understand how a takeover works. The more good shots you take, the closer you get to take over, increasing your attributes and making it easier for you to shoot consistently. Conversely, if you take bad shots, you'll get closer to negative attributes, making it harder to shoot consistently.
Tip 7. Learn Shot and Take Shot Meter
The seventh tip is to learn your shot to the point where you can take off your shot meter. Experienced 2K players all play with their meters off because it gives them a small boost. So once you feel confident in your shot, take the meter off, and you'll see more greens.
Tip 8. Badges and Type of Shots
The eighth tip is to understand your badges and ensure they fit the type of shots you will shoot. Don't just look up a "best shooting badge" video and put on whatever they have. Make sure those badges are fitting your type of shot.
Tip 9. Not Change Shot
The ninth tip is not to change your shot just because you had one bad shooting game. There could be a million reasons why you were missing, so don't start from scratch unless you know your shot is the problem.
Top 10. Jumpshot Boost
The tenth and final tip is to buy a jump shot boost. It costs 2K23 VC, but it will help you. If you watch pro-am tournaments with thousands of dollars on the line, you can bet that everyone uses a jump shot boost. So if you have the VC, it's worth it.
Conclusion:
Now that you know the secrets to shoot on NBA 2K23, you're ready to become an elite shooter. Put these tips into practice, and you'll be greening more shots and winning more games in no time. Good luck!