Why Players Are Unhappy with NBA 2K23's Virtual Currency System
2K is one of the world's most popular video game franchises, with millions of players around the globe playing their games. Recently, the company has come under fire for handling its virtual currency system 2K23 MT Points in its newest game NBA 2K23. Players have noticed that their odds of pulling top-tier cards, such as Dark Matters and Galaxy Opals, could have been better and have felt that the company is actively trying to make these cards unattainable.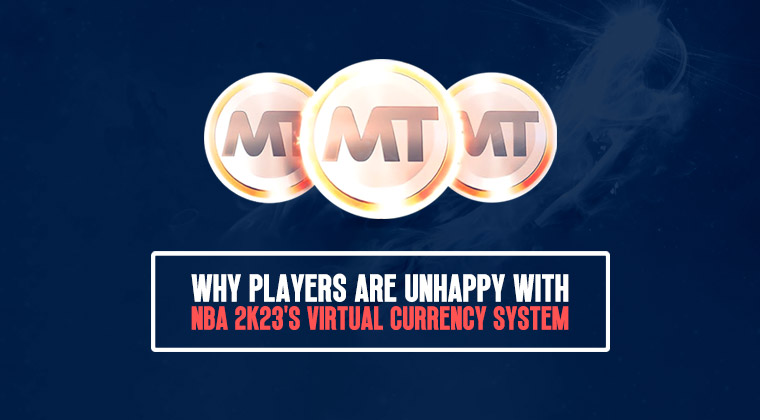 2K's Decreasing Odds of Pulling Top-Tier Cards
When the game was first released, players could buy packs with MT and have a reasonable chance of pulling high-tier cards. There was an 8% chance of pulling a Pink Diamond, a 19% chance of pulling an Opal, a 9% chance of pulling a Gold and a 14% chance of pulling an Amethyst.
However, 2K has steadily decreased the odds of pulling the top-tier cards, with the All-Star cards having less than a 0.5% chance of being pulled. This has made players feel like they are being taken advantage of, as they are paying a lot of money for a dismal chance of pulling the cards they want.
Analysis of the NBA 2K23 MT Card Market
This is especially concerning when considering how much money is spent on MT. A single Dark Matter card can cost up to 1.3 million MT, which equates to around USD 200. This is an absurd amount of money, especially considering that, before the King Down event, it would have only cost $40 to get a Tracy McGrady card in the game.
Even the Stellar packs, which were popular and gave players a better chance of getting the cards they wanted, cost only $100.
The Growing Problem of 2K's Increasingly Expensive Card Packs
The issue is that 2K makes it harder for players to get their desired cards. They are making it so that players have to spend a ridiculous amount of money even to have a chance of getting the cards they want. This makes the game increasingly expensive, leaving many players feeling like they are being taken advantage of.
Conclusion:
2K needs to make the game more accessible and cheaper for players. They need to increase the odds of pulling top-tier cards, so players can save money in MT to get the cards they want. If they don't make these changes, players will continue frustrated and may stop playing the game altogether.