Tips for sniping hot cards in NBA 2K23 Marketplace
Are you looking to score big on the NBA 2K23 Marketplace? Look no further; this guide provides the best tips to snipe hot cards successfully! Learn to time your bids correctly, search for rare cards, and perfect your card trading strategy to maximize profits. Luckily, we have some tips on which cards are currently hot in the market. With these tips, you can become an expert in sniping hot cards in the NBA 2K23 Marketplace.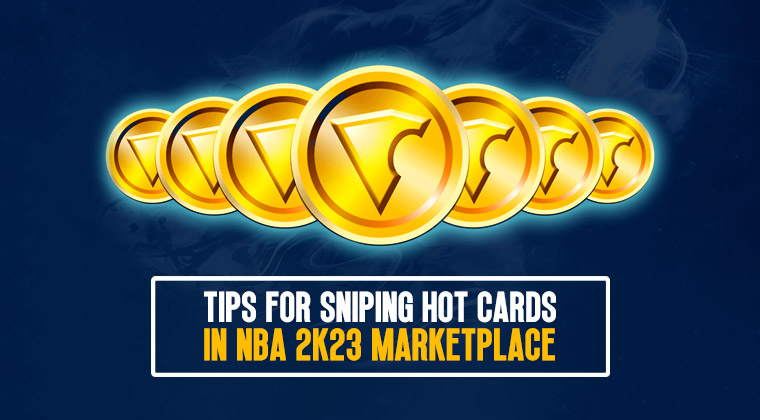 Making the Most of the Gold Card Filter
First, let's look at the gold card filter. These are some of the cheapest cards you can get, but they can still be quite profitable. Right now, Wesley Matthews and some other small gold cards are going for a killing. These cards rarely go for anything too cheap, so you'll be in for a great deal if you can get your hands on one.
Understanding the Value of Dark Matter Cards
Next, let's look at the dark matter filter. David Robinson cards are still quite pricey, going for around 417K. Lebron James and Giannis Antetokounmpo's cards are both around 500k. Dark matter cards can be tricky, as there aren't many available, so you'll have to look for a great snipe.
The Rise of Galaxy Opal Cards
Galaxy Opal cards are also on the rise. Nicola Jokic and Chad Holgrim are over 100k, and the filter is still low. This is a great budget filter, so keep your eyes open, and you could get a great deal.
The Cost of Pink Diamonds vs Diamond Cards
Finally, let's look at pink diamond and diamond cards. Pink diamonds are still quite expensive, averaging around 2-3k. Diamond cards are cheaper, usually averaging around 1k.
Conclusion:
The Radiant Packs have been a great help in the market, providing some great galaxy opals, diamonds, and pink diamonds. With the market in the best spot it's been in all year, it is time to get in and start sniping. Galaxy opal, pink diamond, and diamond filters are all great places to start. Keep your eyes peeled, and you could snag yourself a great deal. Good luck!