How to Avoid Common Mistakes in NBA 2K23 MyTEAM?
NBA 2K23 MyTeam has become a prevalent mode for gamers and basketball fans. With NBA 2K23 MyTeam, players can create their team of players from the past and present, compete in various tournaments and challenges, and build their dream team. However, there are many mistakes that players can make while playing NBA 2K23 MyTeam that can hurt their team. To help you avoid these mistakes, here are the best tips for success in NBA 2K23 MyTeam.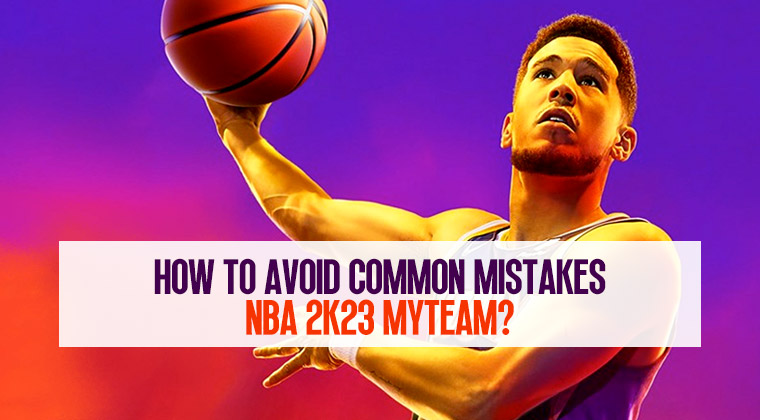 1. Buy Cards on Pack Days
Pack days are the best days to buy cards in NBA 2K23 MyTeam because of the influx of new cards and the low prices of older cards. You can save a lot of money by buying cards on pack days, which can help you build your team more quicker.
2. Don't Sell Cards on Pack Days
While buying cards on pack days is excellent, you should never sell cards on pack days. This is because the prices of cards will usually go up after they leave packs, and you can get more money for them if you wait.
3. Utilize Free Challenges
Many free challenges in NBA 2K23 MyTeam can give you rewards such as shoes, badges, or cards. Please take advantage of these free challenges; they can help you build your team without spending money.
4. Play All Modes
Don't just stick to one or two modes when playing NBA 2K23 MyTeam. It would help if you tried to play all the modes to take advantage of their rewards. This is especially true when there are events that give rewards for playing specific modes.
5. Be Smart With Your Time
NBA 2K23 MyTeam can be a grind, and getting caught up in the grind can be easy. Ensure you're being smart with your time and taking advantage of the rewards you can get from different modes. Please save time on filler content, as it won't get you anywhere.
6. Don't Randomly Buy Packs
One of the players' most significant mistakes in NBA 2K23 MyTeam is randomly buying packs. This is a surefire way to waste MT Coins, and you can quickly lose more than you gain.
Conclusion:
By following these tips, you can avoid players' common mistakes in NBA 2K23 MyTeam and ensure you have the best chance of success. With these tips, you'll be well on your way to building your dream team and dominating the competition.