How to Equipping Dribble Moves in NBA 2K23?
NBA 2K23 is a basketball simulation game that requires players to understand the different dribble moves to get open for a wide-open shot or a drive. In this guide, we will show you the dribble moves to equip, how to queue up and trigger those dribble moves, and execute those moves.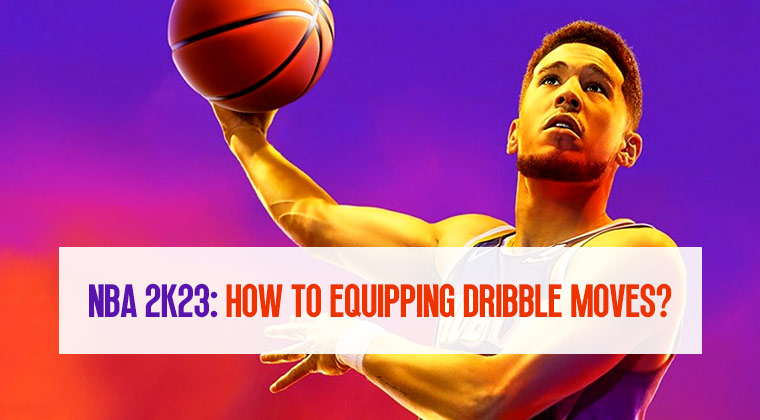 Choose your dribble style
Before equipping dribble moves, select a dribble style that suits your play style. Michael Jordan's is the most popular dribble style, which offers a speed boost animation. However, if you are a new player, try different dribble styles to find the best one.
Equip size-up and escape animations
Size-up and escape animations are crucial to getting past defenders. The Tracy McGrady signature size-up and D-Wade signature size-up are popular options. The Chris Paul size-up escape is also effective, and you can transition between different size-up escapes like Kevin Durant and LeBron James to find the one that suits you best. Size-up escape animation is one of the most important animations to equip your player.
Equip Moving Animations
Moving animations are essential in creating space and getting past defenders. The basic moving spin is the most effective with the spin-back animation. The moving behind the back of the pro is also overpowered in NBA 2K23. Luca for the moving hesitation and step back, Michael Jordan's triple threat, and LeBron James passing style are also recommended.
Activating animations
Activating animations is essential for executing dribble moves effectively. Hold the right trigger to activate the Russell Westbrook moving crossover, and press up on your right analogue stick. This animation provides an attack size-up moving toward the basket, making it an effective way to split defenders. Holding the right trigger and pressing down on your right analogue stick will activate the animation. Try to combine this animation with the Chris Paul size-up escape to get an inside-out type of game.
Queue up and trigger animations
To queue up animations, hold the right trigger, and press diagonal up to the left and right to get that animation. Combining them will get you an effective animation to blow past defenders. To perform a combination of animations while holding the right trigger, combine diagonal down to the opposite ball hand, then hit the opposite side diagonally.
Conclusion:
Mastering dribble moves is crucial for opening and creating space in NBA 2K23. The key is to experiment with different dribble styles, size-up and escape animations, and moving animations to find the ones that suit your playstyle. Remember to activate and queue up animations effectively to execute dribble moves correctly.