What do you think of the 7th roster update in NBA 2K23?
This guide will analyze the most popular comments on the 7th roster update of NBA 2K23. We'll discuss what changes people agreed and disagreed with and what ratings and players were overlooked. We'll focus on the comments surrounding the current ratings of Giannis Antetokounmpo, Jalen Brunson, Kyle Kuzma, Paul George, and Kawhi Leonard.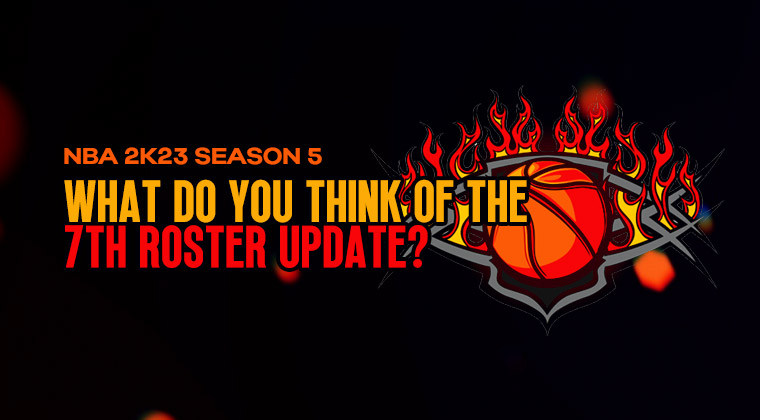 Giannis Antetokounmpo Deserves the Highest Rating
Giannis Antetokounmpo is rated 97 overall, which many people believe is too low. In the last 10 games, he has averaged 31 points per game on 58% from the field. If he were to play full minutes, these numbers could be even higher. While LeBron James is rated higher at 98, many people feel that Giannis deserves the highest rating in the NBA and that LeBron should be lowered to 96.
Jalen Brunson's Impressive Performance
Jalen Brunson has been playing at an impressive rate for the Knicks, averaging 29 points per game on 53% from the field and 44% from three. While many people would like to see him rated higher than 87, others, such as NBA 2KBC, believe he should remain at his current rating because there have only been a few games to assess his performance since the last update.
Should Kyle Kuzma's Rating be Bumped Up to 90?
Kyle Kuzma has been the anchor of the Wizards' offense this season, averaging 22 points per game on 45% from the field. Despite this, he has been rated an 83 overall, which many people, such as User JR, feel is too low. There is a debate over whether he should remain at 85 or be bumped to 90.
Paul George's 89 Overall Rating: Is He Due for an Upgrade?
Paul George has been rated 89 overall, with many believing he should be upgraded to a 90. He has been averaging 24 points per game on 44% from the field and 38% from three. Others, such as Easy Money, believe he will never receive an upgrade since he has been rated 89 since the last update.
Kawhi Leonard Rated Too Low at 92 Overall
Kawhi Leonard has been rated 92 overall, which many people feel is too low. The Clippers have struggled, but Kawhi still plays at his usual level. He has averaged 27 points per game on 47% from the field and 41% from three. Although many people feel he should be at least a 94 or 95 overall, there is also a debate over whether he should be rated higher than Paul George.
Conclusion:
Many people believe that the NBA 2K23 roster ratings need to be more accurate and that some players need to be noticed. It is essential to assess each player's performance to ensure they are rated correctly and that the best players in the NBA receive the recognition they deserve.