How to Fix Erratic Jump Shots in NBA 2K23?
Are you struggling with your jump shot in NBA 2K23? Do you find your shots need to be more consistent? If so, you're not alone. Many players have been experiencing this issue, likely due to the new dimer badge mechanic. In this article, we'll look at why your shots are erratic and how to fix them. We will also discuss the dimer badge and why it's not recommended for shooters.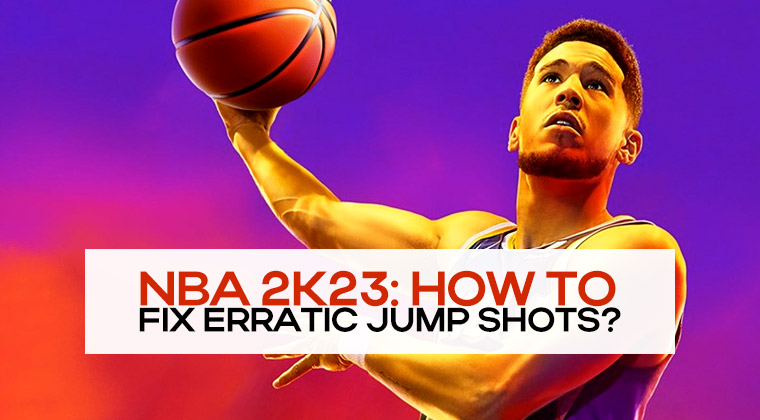 What Causes Erratic Jump Shots?
A variety of factors cause erratic 2K23 jump shots. The most common culprit is shot timing. Shot timing is based on milliseconds, so if your shot doesn't have enough time to adjust, it can result in an erratic jump shot. This is especially true if you get a slow wind up into a super-fast speed up to your jump shot.
Another cause of erratic jump shots is the new dimer badge mechanic. This badge is designed to increase the skill gap between players and create a challenge. However, it can also result in shots that feel erratic or inconsistent. This is because the badge speeds up your jump shot as if you have a defender nearby, even if there isn't one.
How to Fix Erratic Jump Shots?
If you're struggling with a shaky jumper, there are steps you can take to fix them. The first step is to determine the cause. If your shots are erratic due to shot timing, practice your jump shot from a different perspective. Try to gain an analysis of the jump shot and figure out why it feels erratic or inconsistent in the range of motion or fluidity.
The next step is ensuring your point guard isn't running the dimer badge. If they are, take it off and see if the fluidity in your jump shot returns. Although the dimer badge can help increase your shooting percentage, it's not recommended for shooters, as it can result in erratic jump shots.
Finally, if you're still struggling with your jump shot, check out NBA2KLab.com. They have a premium service to help you find the perfect jump shot.
Conclusion
Erratic jump shots can be frustrating, But the good news is you can take steps to fix them. Start by identifying the cause of the issue and then take the appropriate steps to fix it.